Web's Best Coop Advice
Last Modified: March 26, 2020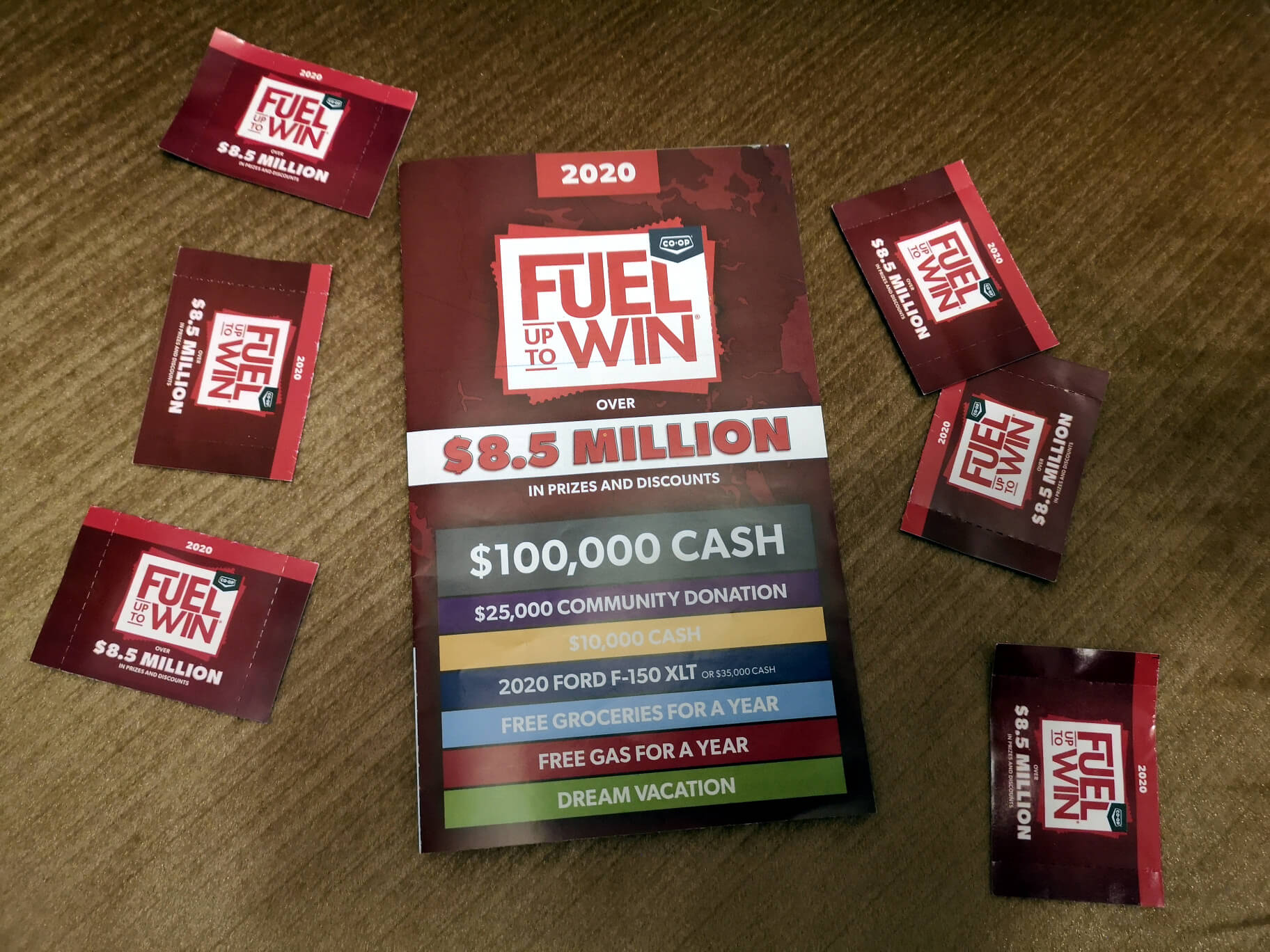 Coop (or Co-op) is having their FUEL UP TO WIN contest again in Canada, this time the 2020 edition. We posted the rare tickets or stickers for last year's contest, so we figured we would do the same for this year. So here it is. A list of hard to find stickers.
Prizes
You can go online at Fueluptowin.ca to see the prizes and other official contest information.
Rare Stickers
Below are the rare stickers for the Fuel Up to Win 2020 contest. These would be stickers I do not have.
Note: These results are based on my playing card and information I have found online. I am collecting only when I fill up gas so only a handful of stickers every week. I will refresh this page as I receive more stickers.
Note2: If it is bolded, then chances are it is definitely the rare sticker (unless I lucked out early, but what are those odds...)
$100,000 Cash - A805 Canwood, SK
Free Gas For a Year - B809 Bonnyville, AB
Free Groceries for a Year - C818 Brandon, MB
Dream Vacation - D825 Hamiota,MB
$10,000 Cash - E828 Prince George, BC
6-Tool Combo Kit - F835 Hanna, AB
Wood Pellet Grill - G837 Allan, SK
Cruiser Bike - H844 Grandview, MB
$50 Co-op Gift Card - I849 Pierson, MB
---
Good luck with your collection of stickers. If you have any comments or insight into other rare tickets or stickers for the 2020 Fuel Up To Win Contest, feel free to contact us.